Daniel Desavie
Nicolas Feuillatte ambassador
NF & Friends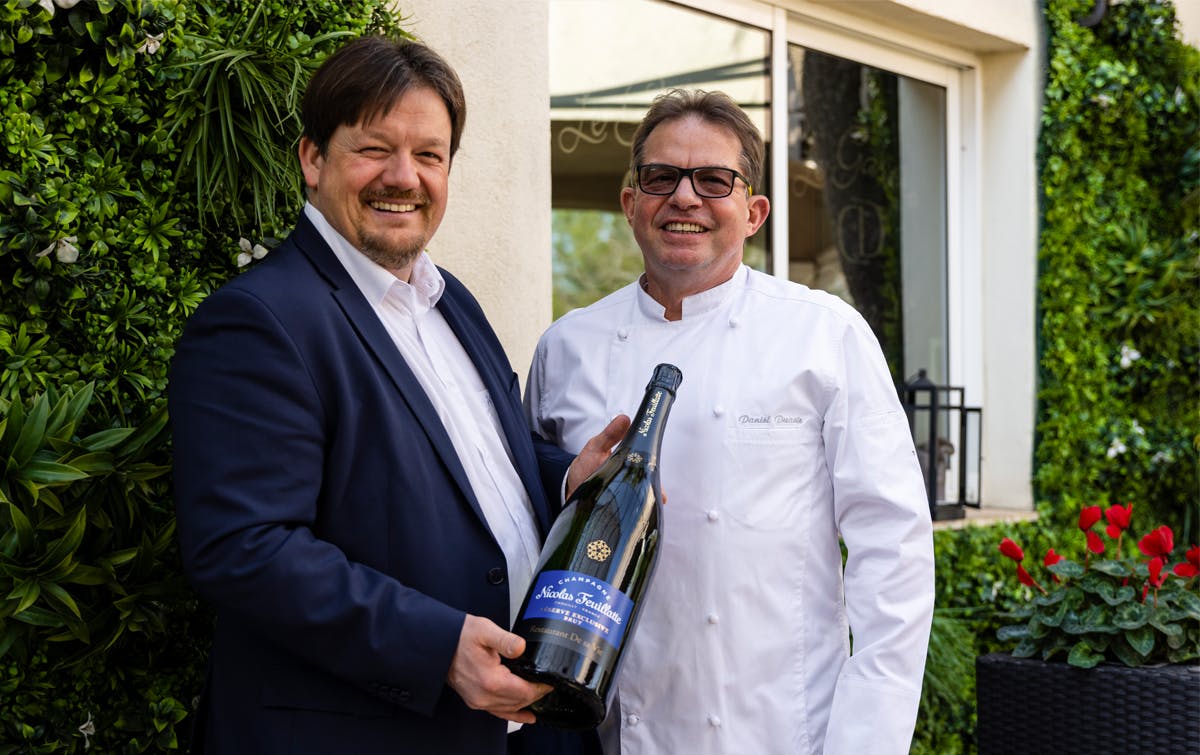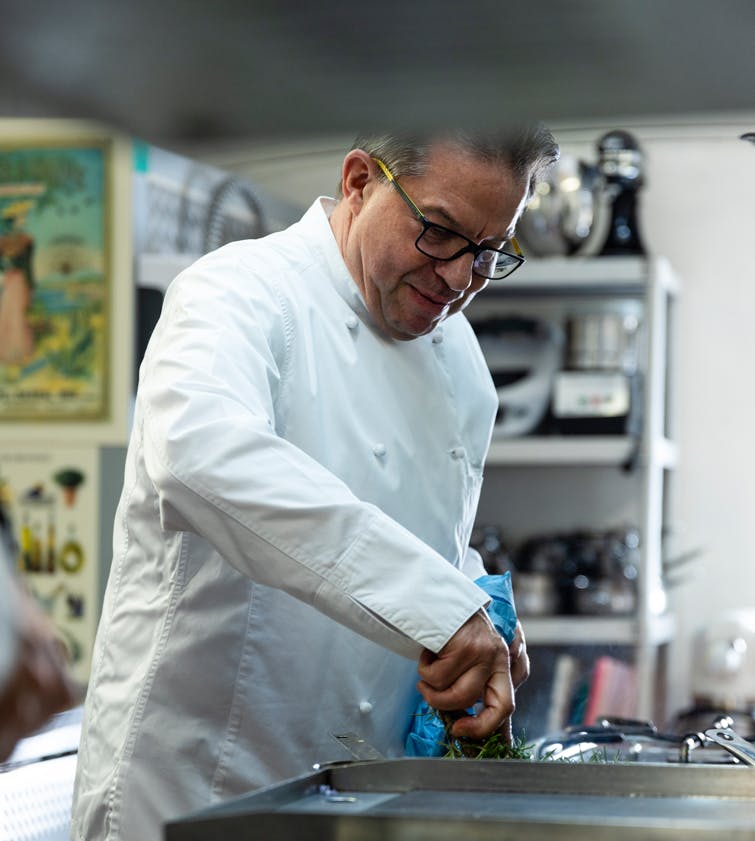 Introduction
Daniel
Desavie
Daniel Desavie was noticed at a very young age by Roger Vergé in the competition to find the best apprentice in France. The latter then offered him an opportunity to join his team in the south of France at the Moulin de Mougins for a year... This collaboration ultimately lasted 23 years. Daniel went from commis to chef de cuisine and became Roger Vergé's ambassador in the United States, Canada, Japan, Sweden and Spain (notably in Marbella, where he won a Michelin star).
Following this rich experience, Daniel Desavie took over the reins at a gourmet restaurant in Valbonne, 30 minutes from Cannes in the South of France. Since 2016, Daniel has also operated "Bistrot De sa Vie", to satisfy a broader clientèle.
In this Gastro Bistrot, Daniel Desavie offers local and seasonal cuisine, with a menu that changes every 6 weeks.
Meeting
Daniel Desavie
& Guillaume Roffiaen
Our Cellar Master Guillaume Roffiaen went to Valbonne, in the Alpes-Maritimes, to meet Chef Daniel Desavie and discover his cuisine and the food/wine pairings designed to accompany Nicolas Feuillatte champagnes.
Watch the video of their meeting!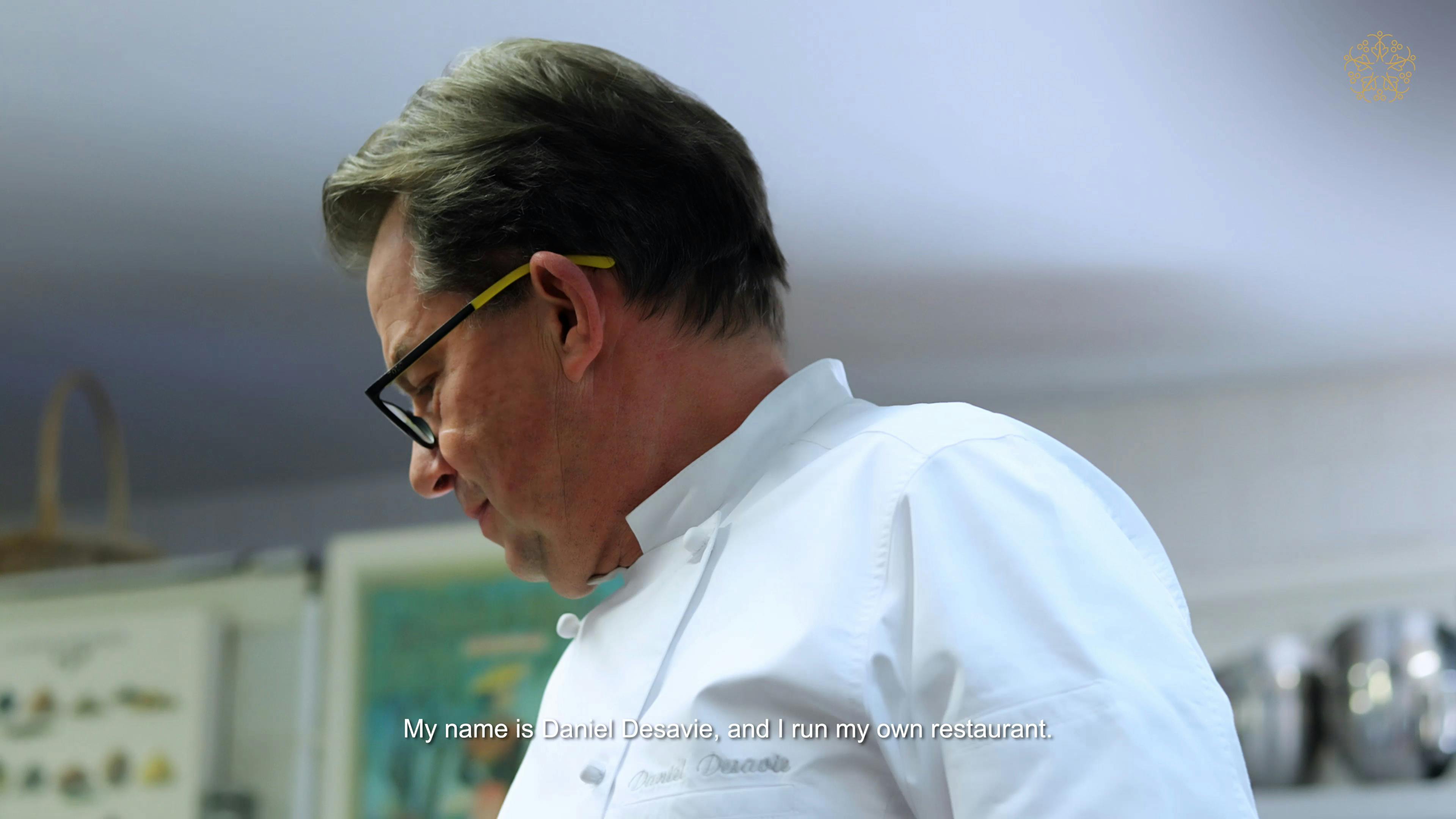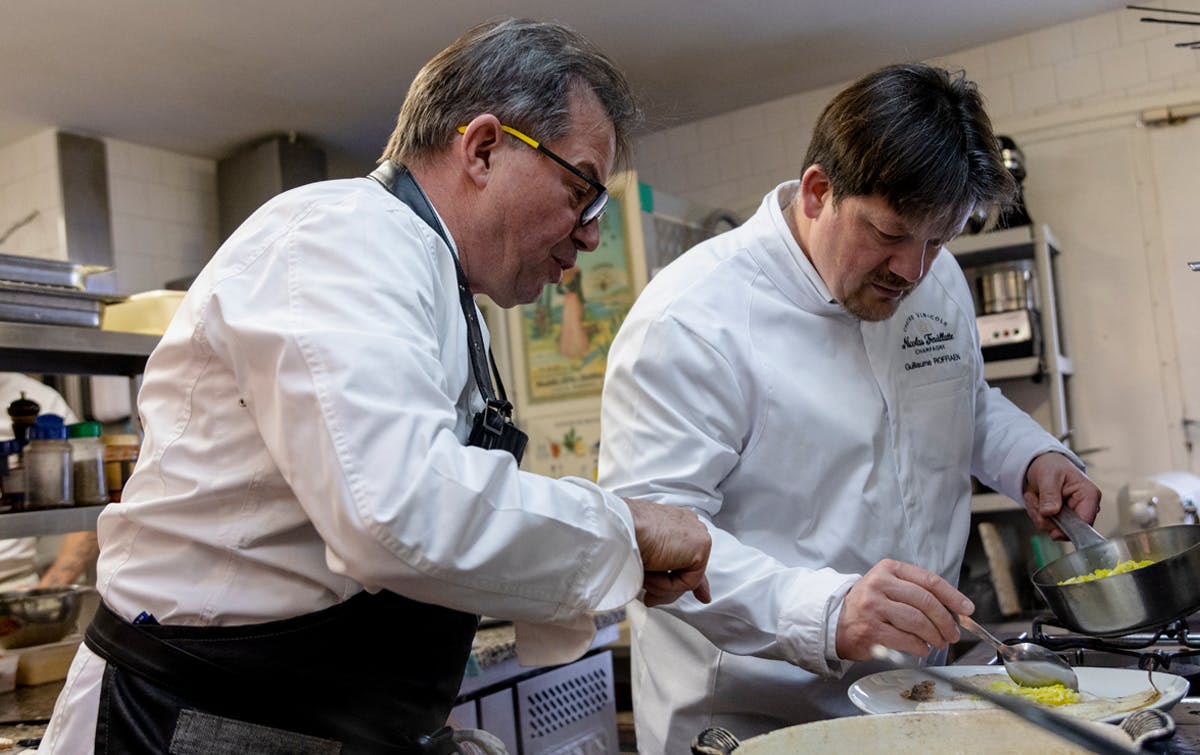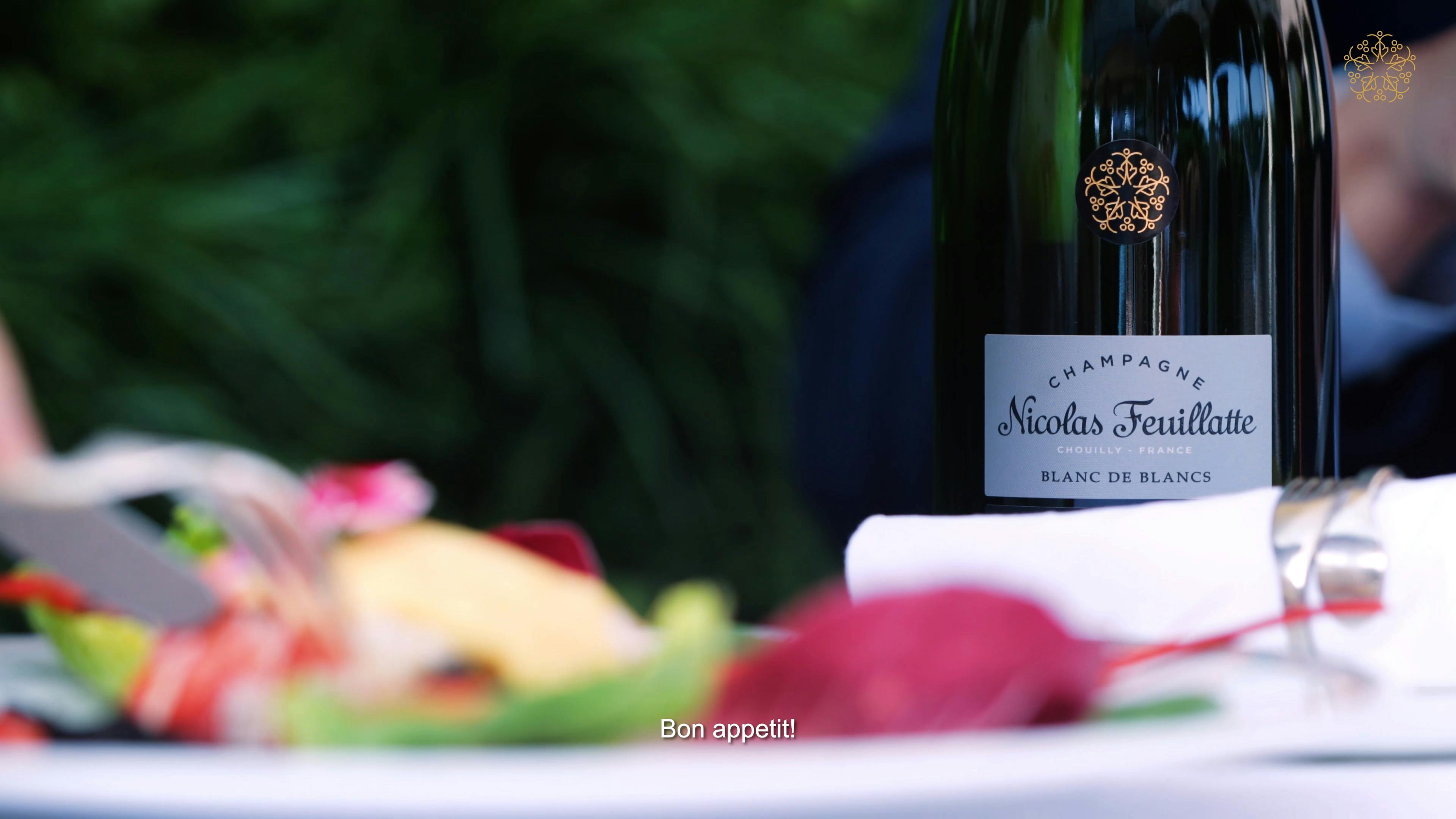 Lobster salad, mushrooms,
champagne sabayon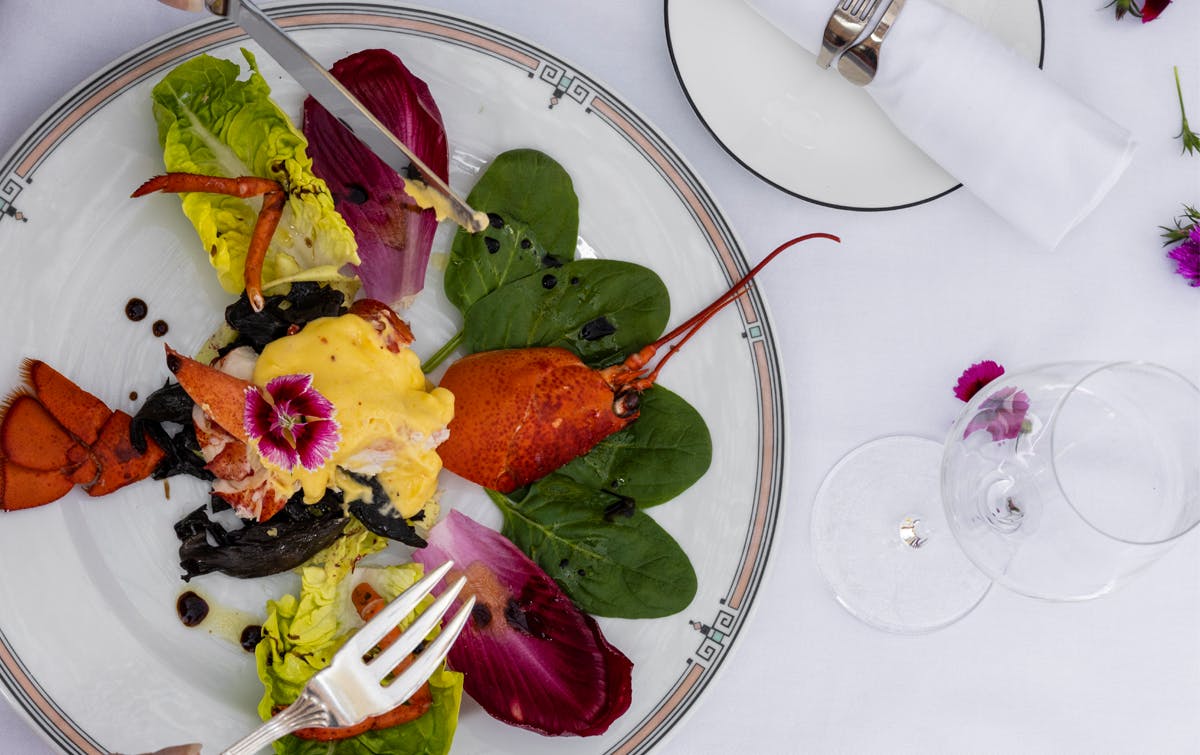 For 4 people
2 x 500 g lobsters
500 g wild mushrooms
150 g butter
3 eggs
Espelette pepper
Salt and pepper
Edible flowers
Salad
Method
Cook a 500 g lobster in court-bouillon with herbs.
Select a variety of wild mushrooms and sauté them in butter.
Shell the lobster and place it on the mushroom fricassée.
Add a few green leaves then make a sabayon.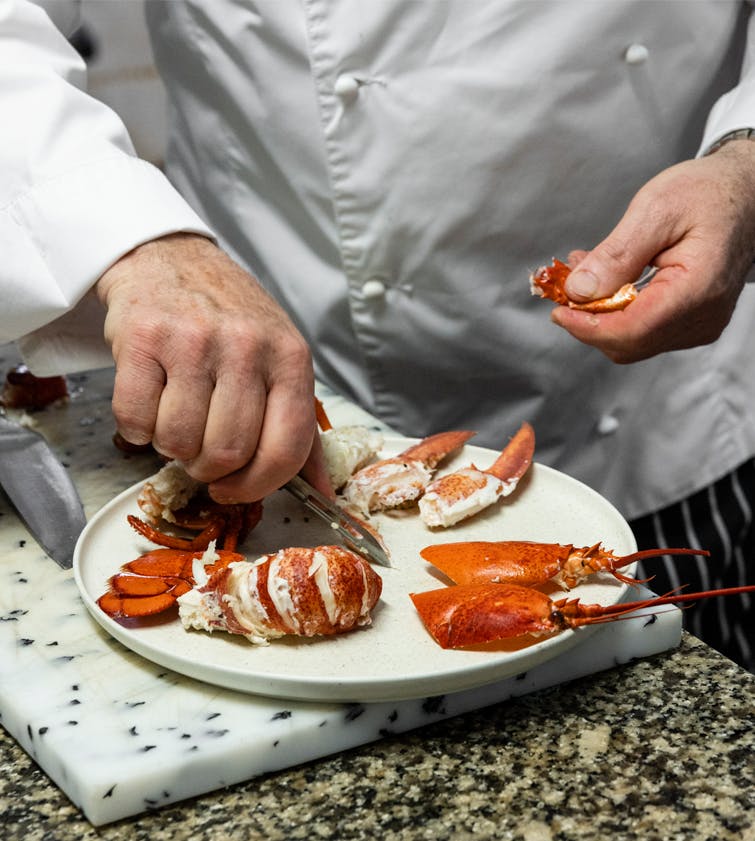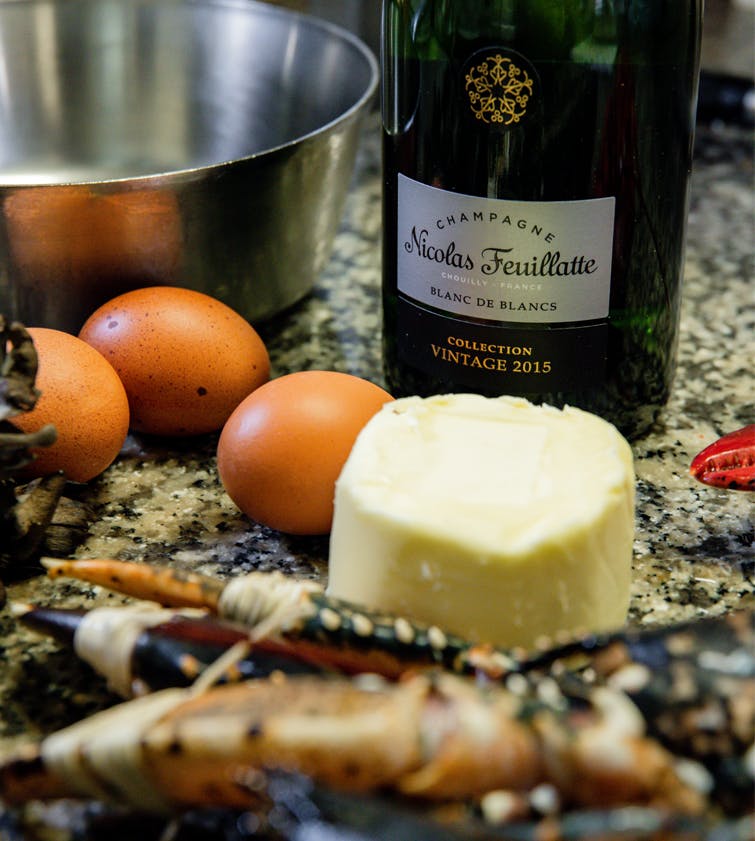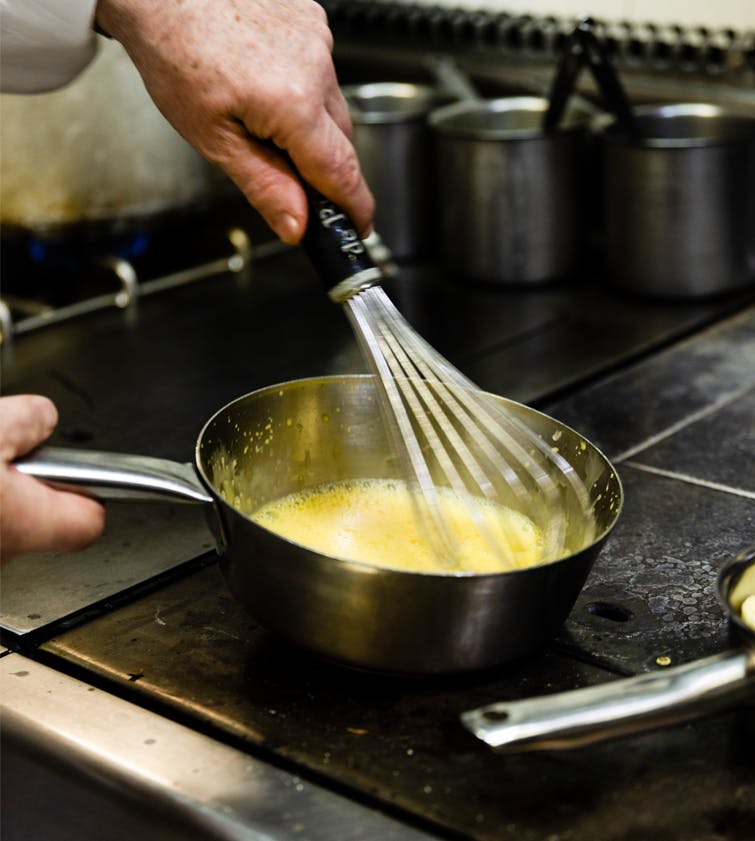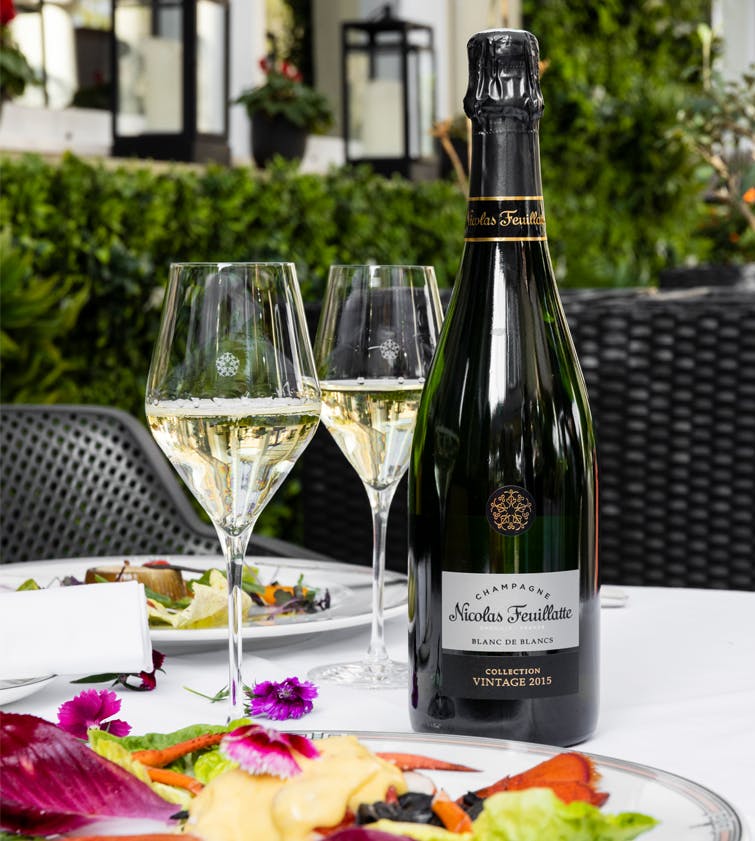 Sabayon:
Reduce 1dl of champagne by half. Let cool. Add 4 egg yolks then emulsify with 3 tablespoons of water.
Add the melted butter, salt, and Espelette pepper.
Dressing:
Spread the sabayon on the slightly warm lobster.
Decorate with flower petals.
A Food/Champagne pairing menu
Daniel Desavie has developed 3 other recipes to accompany our Nicolas Feuillatte champagnes: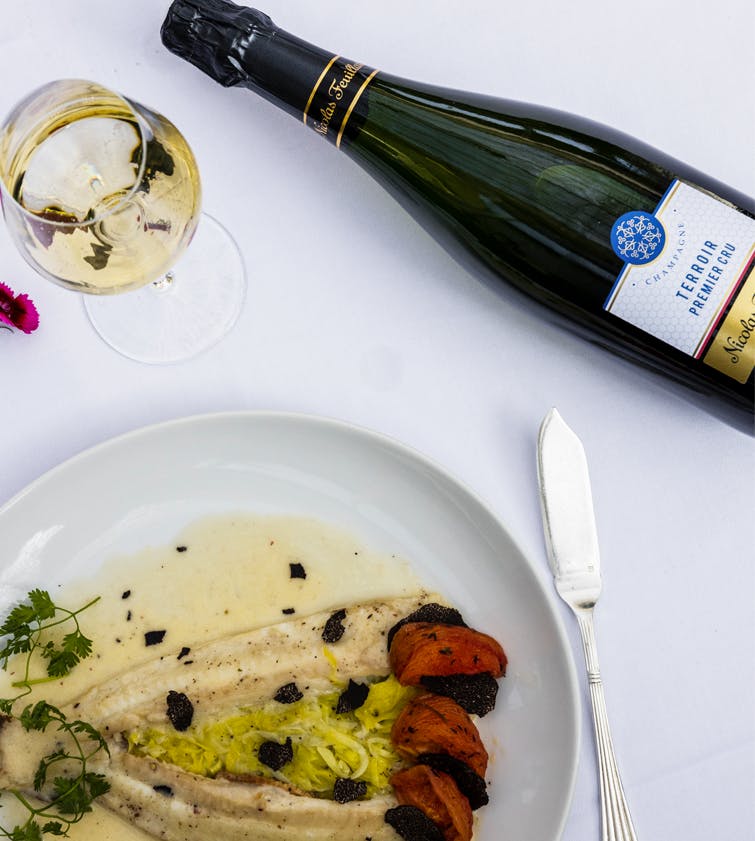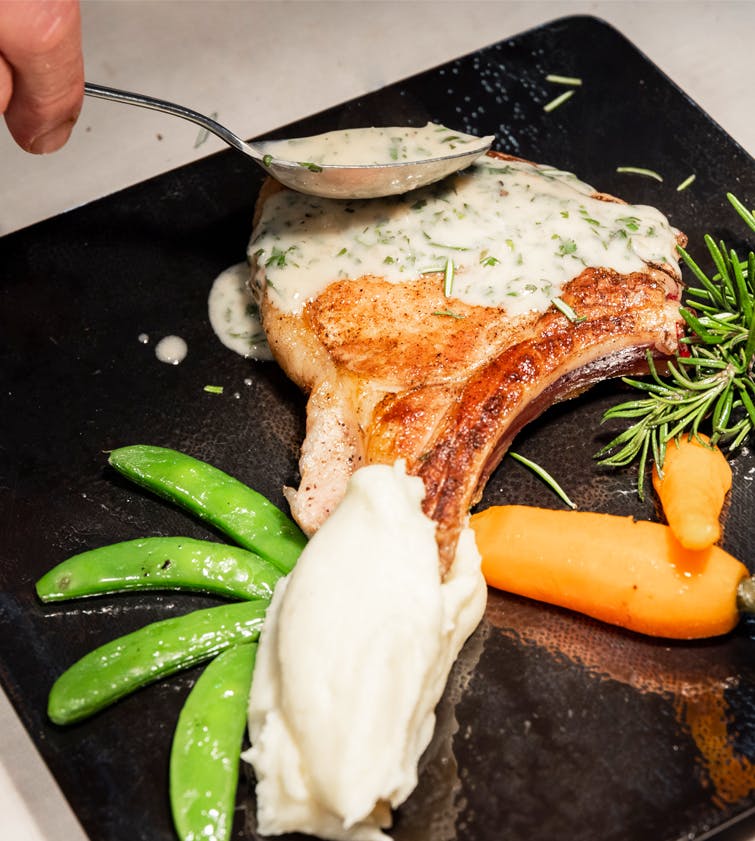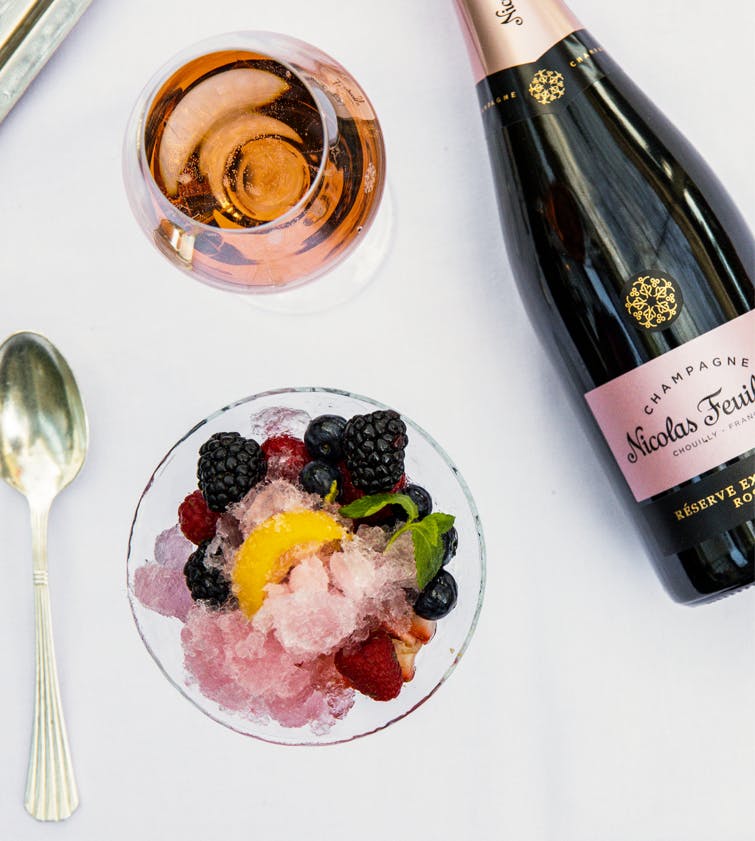 Discover
Restaurant Gastro Bistrot
De Sa Vie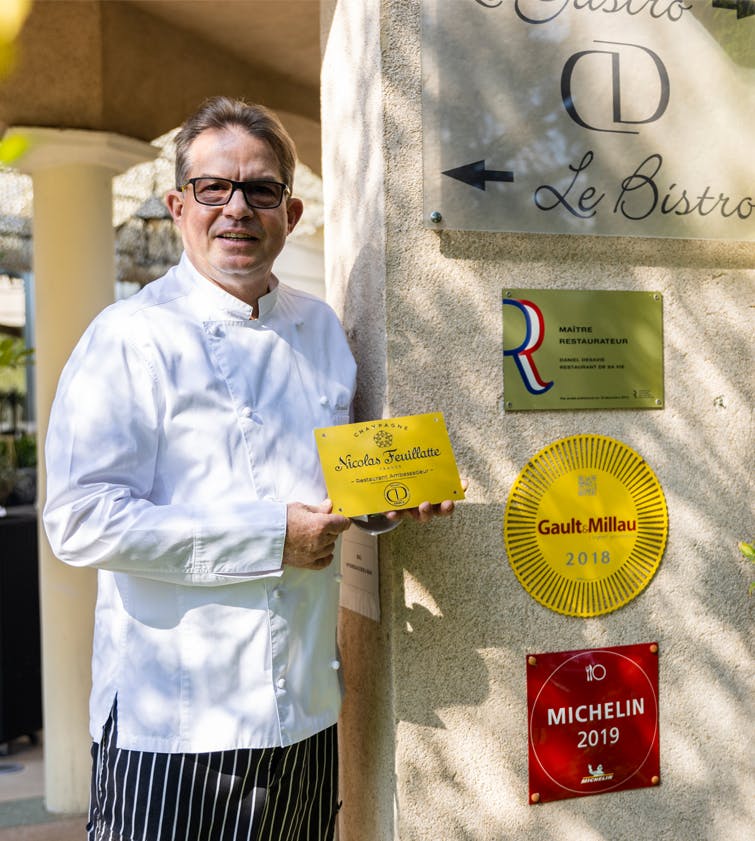 NF & Friends
Our champagnes
Discover the cuvées selected by Daniel Desavie