David Geisser,
super chef, all guns blazing
Stories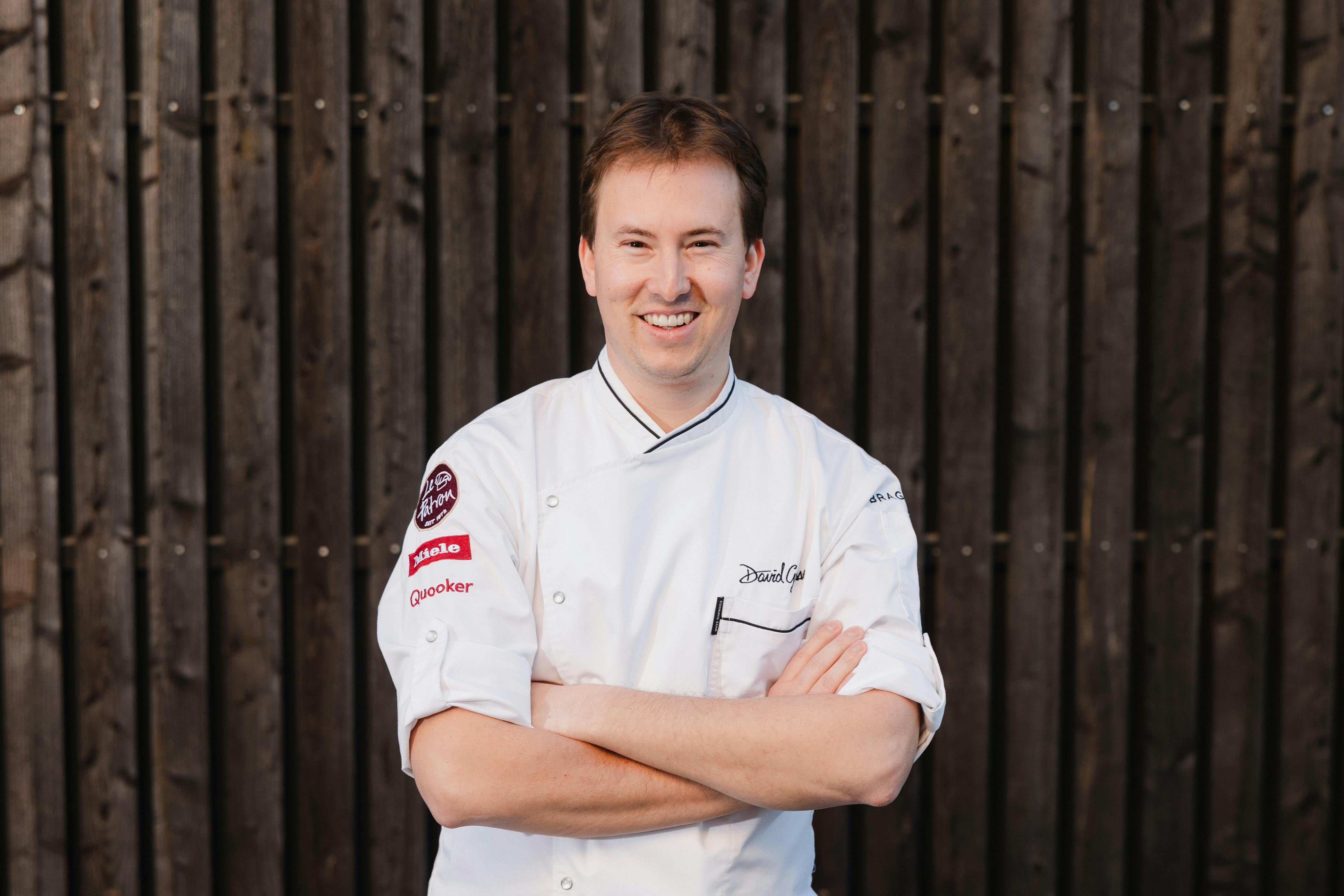 NF & Friends
David Geisser
For David Geisser, chef and Nicolas Feuillatte brand ambassador – his favourite champagne – it didn't take him long to cook up a storm. Aged just 18, the young Swiss chef published his debut cookbook, compiling 80 recipes from around the globe in a work as highly-acclaimed for its quality as for the tender age of its author.
"I wrote the book as part of my final year thesis at school, and it took on a life of its own and went above and beyond…and to do that when I was so young, it seemed to strike a chord and met with huge success."
Having made his grand entrance in the kitchen, the young, up-and-coming chef did not think twice about putting his career on hold to don the distinctive red, blue and yellow uniform of the Swiss Pontifical Guard. For David Geisser, this was his ultimate dream.
"Being part of the Swiss Guard was a dream come true, and more important than my career." And yet he continued to cook on the side and even managed to publish a second book focusing on Papal dishes in the Vatican.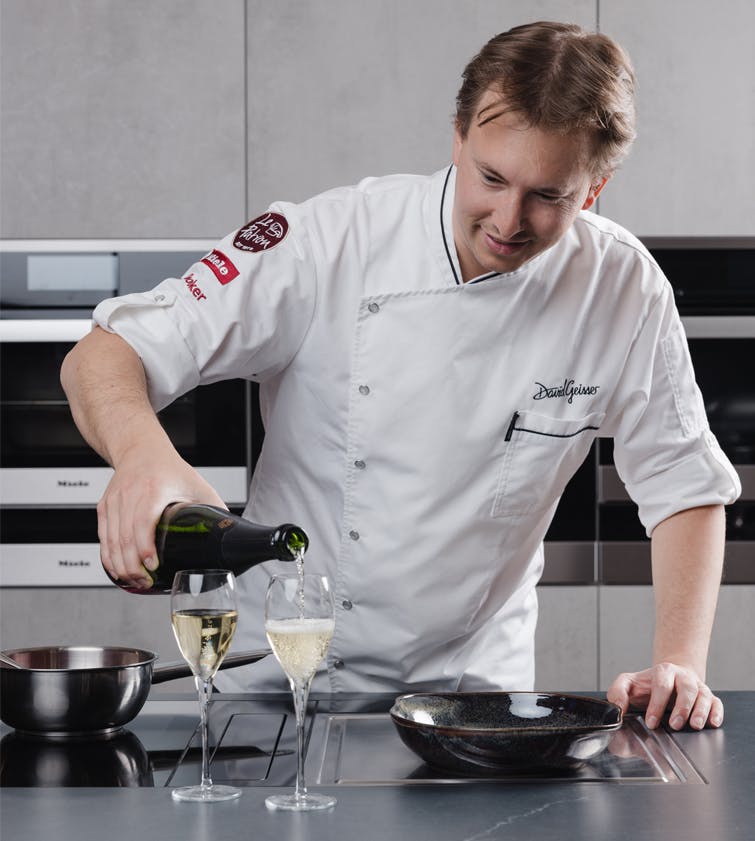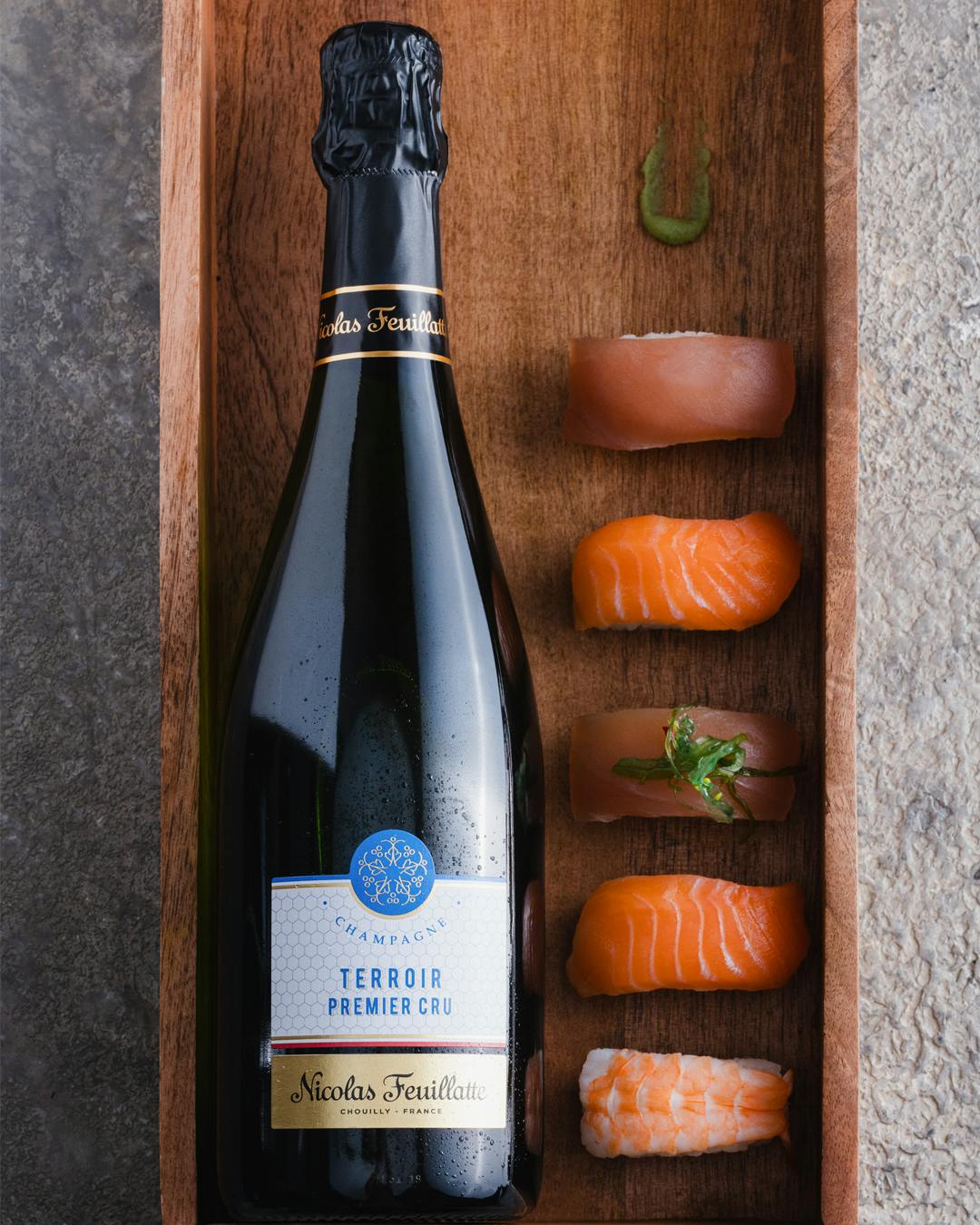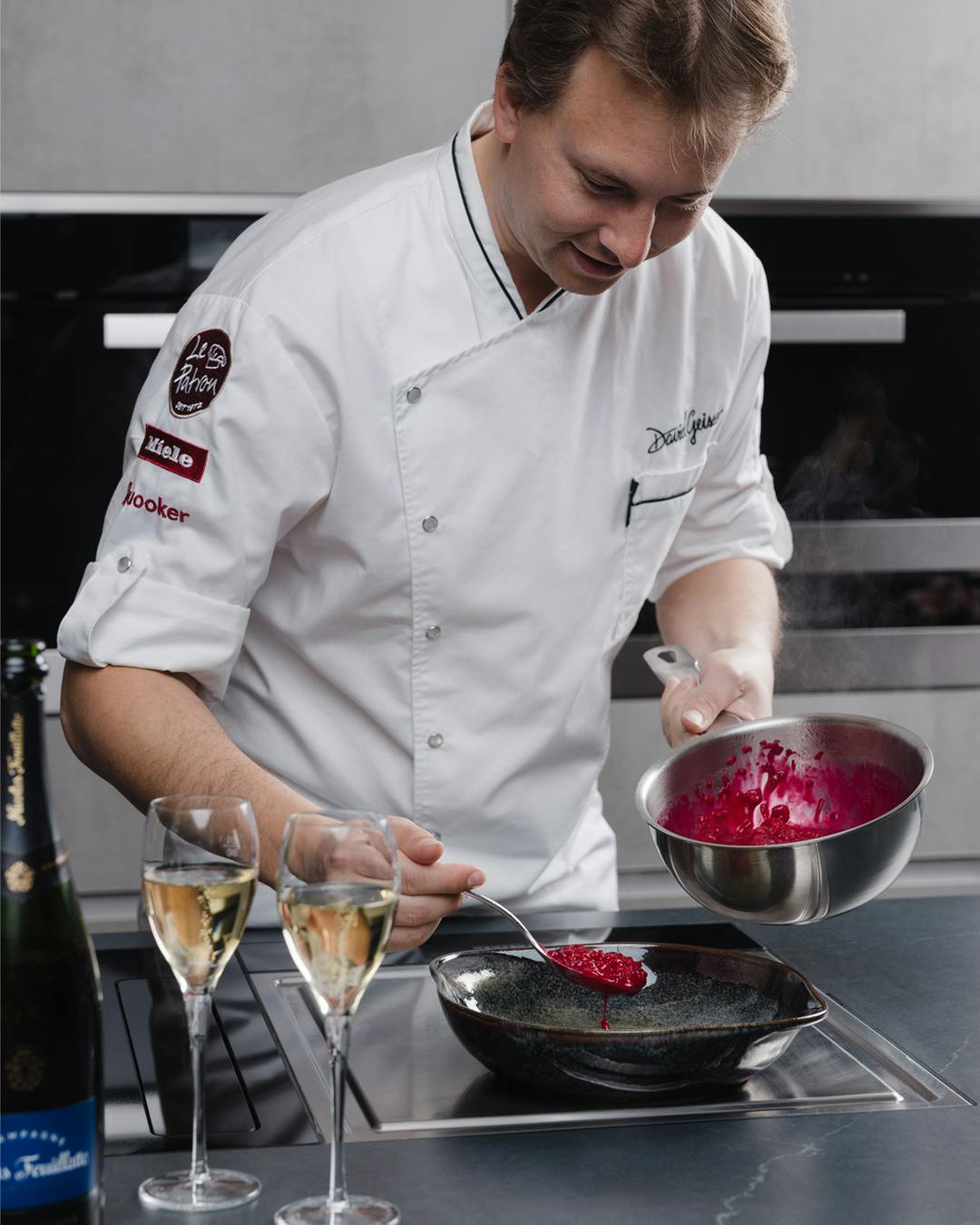 With his military chapter closed, David Geisser returned to Zurich, this time to concentrate once and for all on his career as a chef. He launched his own cookery studio, starred in a national TV show, and continues to write award-winning cookbooks, even walking away with the Best Cookbook prize at the prestigious World Cookbook Awards in 2021. "I have achieved all my goals and I'm really very happy," he concedes, struggling to believe it himself. Aged just 32, it's impressive to say the least.
And as to the mood in the kitchen, just like David Geisser, it is 'pleasant, friendly and joyfully uninhibited'. Four years into his role as Nicolas Feuillatte brand ambassador, David Geisser features several of the brand's gastronomic champagnes on his wine list, notably prestige cuvée Palmes d'Or. As to his cooking style, David Geisser certainly isn't shy of stepping off the beaten path to usher in original pairings. So to his signature beetroot risotto, he adds a delicate splash of Réserve Exclusive Brut, an iconic champagne that perfectly encapsulates the Nicolas Feuillatte House style… an irresistible match all-round!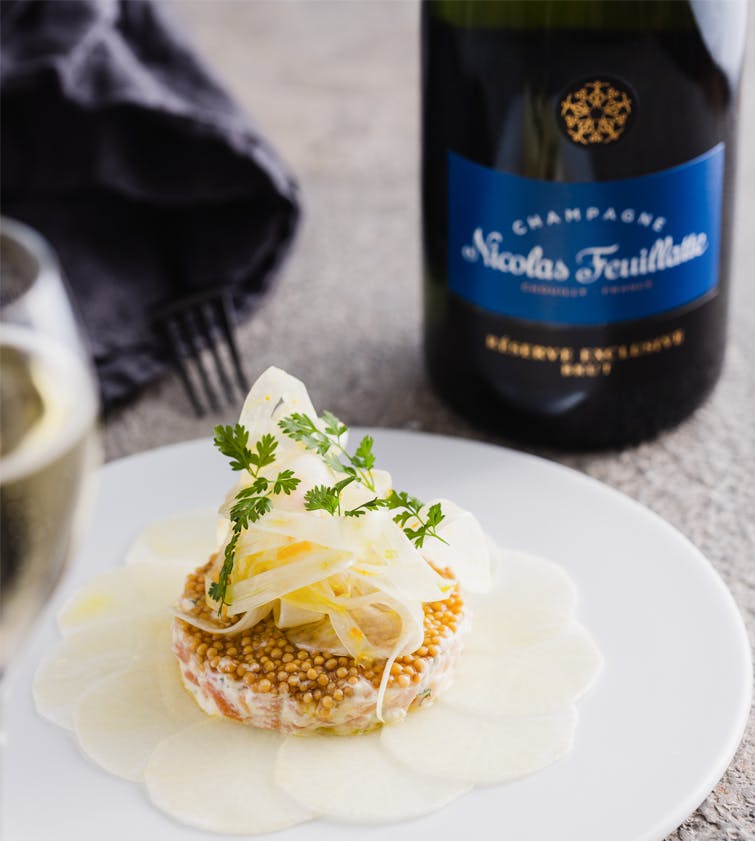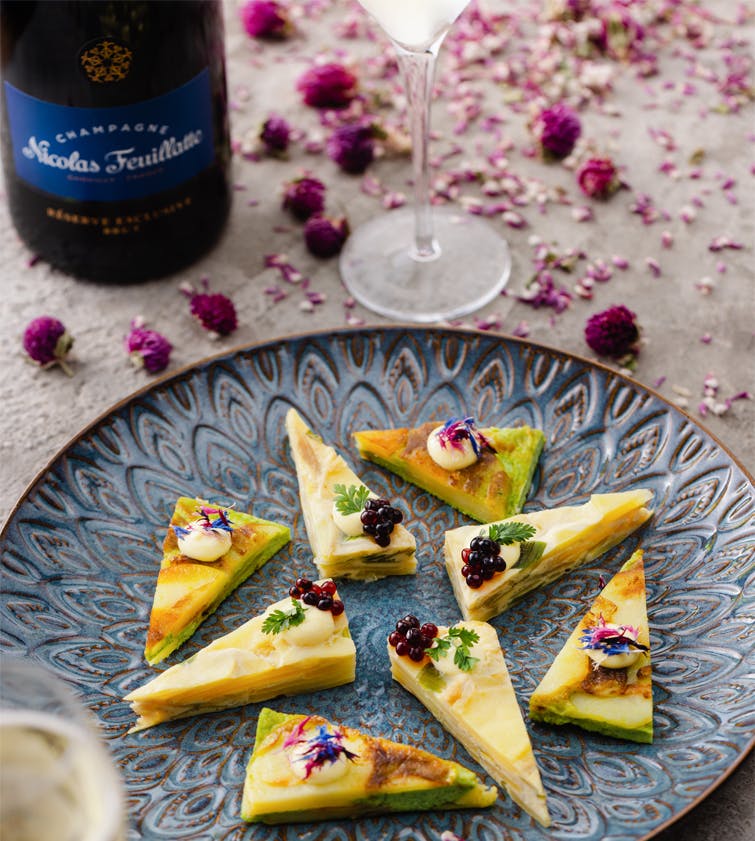 NF & Friends
David Geisser
Interview
Click to watch David Geisser's interview.
NF & Friends
Our champagnes
An overview of the Champagne Nicolas Feuillatte cuvées