Champagne Nicolas Feuillatte unleashes its bubbles!
Stories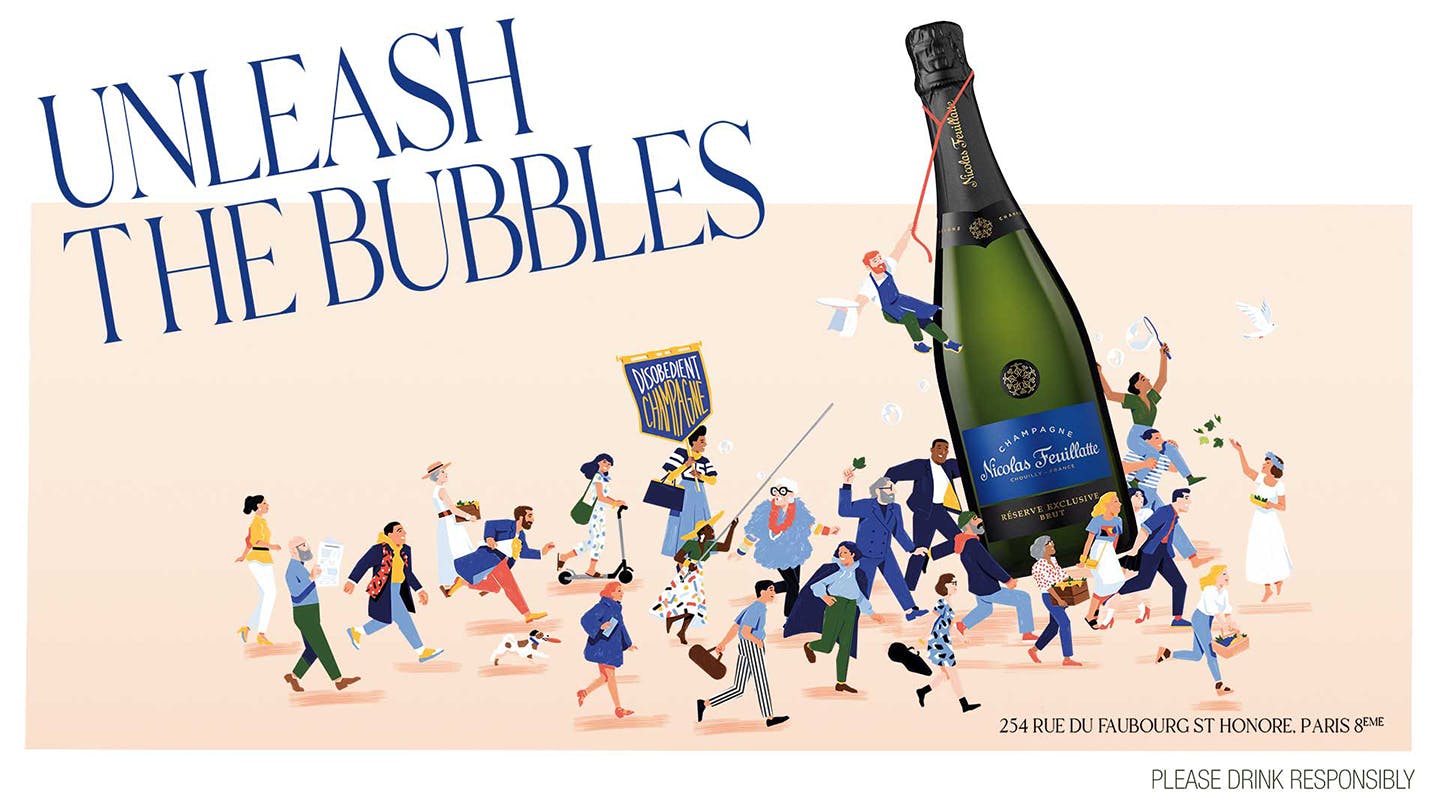 The brand leader in France and ranked no.3 in the world in volume, Nicolas Feuillatte delivers a Champagne that appeals to everyone and inspires its audience to break free from codes and conventions.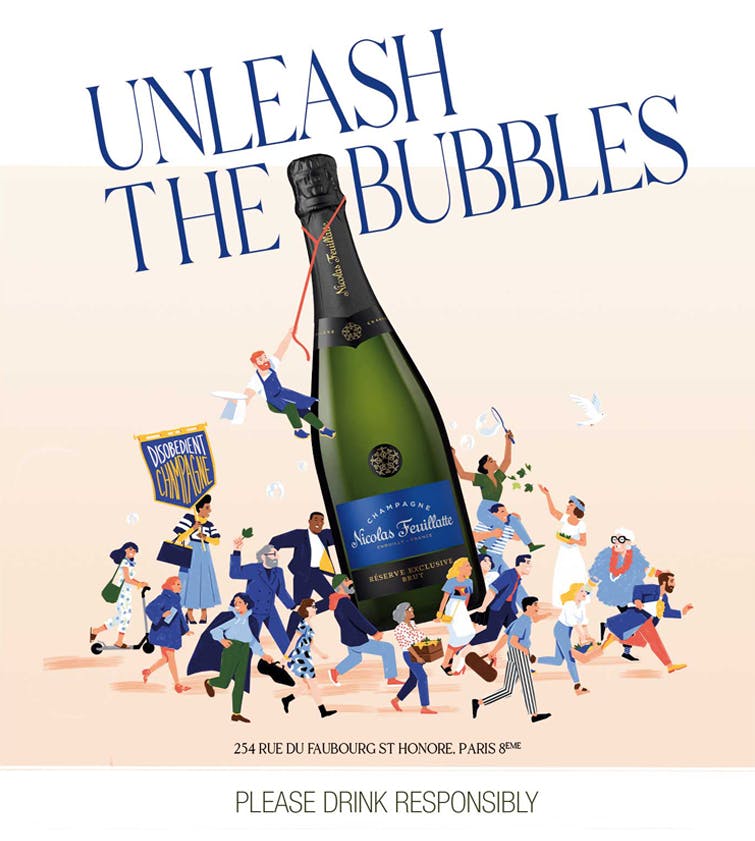 News
Champagne Nicolas Feuillatte unleashes its bubbles!
Nicolas Feuillatte proudly flaunts its difference by clearly stating its everyday luxury positioning and the release of its 'Unleash the bubbles' illustration concept.
The brand has adopted a unique, enthralling creative concept that digs deep into its history and culture to reveal an even deeper level of meaning.
The brand is founded on a unique, unified, cooperative model bringing together as many as 5,000 growers. Men and women, all unique in their own right, yet aligned through their passion and commitment to tend their vines with scrupulous care and attention.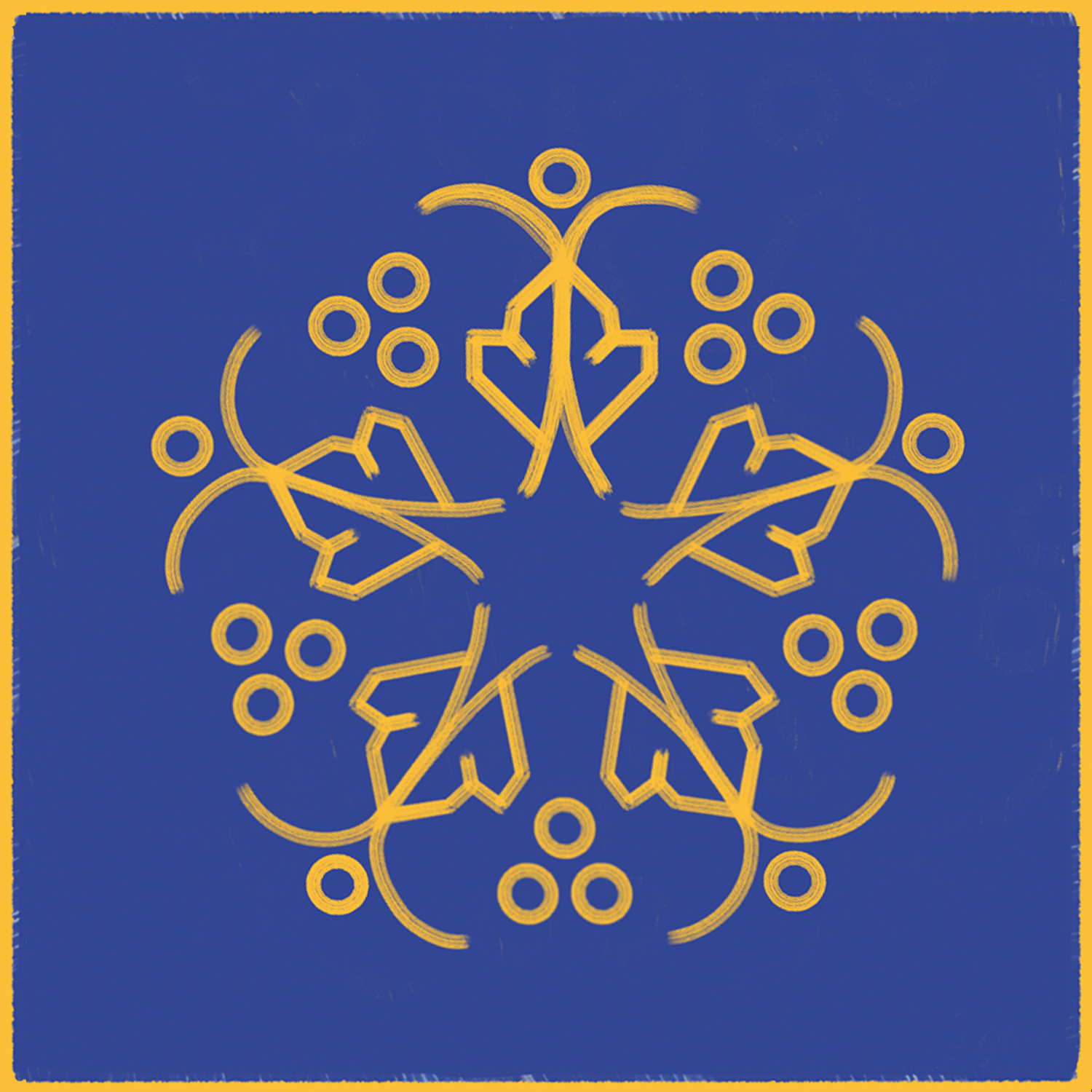 Nicolas Feuillatte is an incredible success story founded on freedom and ambition, and indelibly stamped with the strength of the collective and the resounding success of a simple proposition: creating a champagne for everyone.
The youngest of the major Champagne Houses, which against all odds succeeded in not only democratising champagne, but in just 40 years becoming France's favourite champagne brand ranked no.3 in the world in volume.
<> >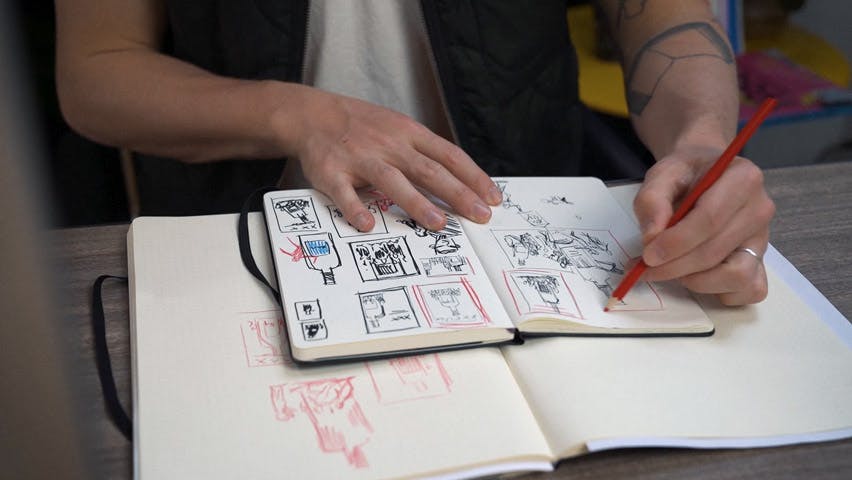 Making-of
Backstage with Kim Roselier
The choice of illustrator Kim Roselier, arguably better known for his work in print and publishing, is no coincidence, and is an audacious, high-impact move underscoring Champagne Nicolas Feuillatte's difference.
Illustrator Kim Roselier was chosen for his lyrical artwork, his mastery of colour and poetic, joyful narrative. He is a skilled storyteller of compelling tales that leave plenty of room for individual interpretation.
The campaign's key visual depicts a joyful crowd seemingly carrying a bottle of Reserve Exclusive Brut, while bringing the personality of our growers – and champagnes - to life.
"I wanted to portray a revolutionary march or parade. It's also a reference to the traditional Saint-Vincent processions so popular in our French wine regions" adds Kim Roselier.
Each character has been carefully brought to life, each with a distinctive, self-assured style.
Look more closely, and it's an intricate world of detail and connection between the different characters. There are a few surprises in store too, like the sommelier scaling the side of the Champagne bottle, or the young girl scattering vine leaves dressed head to toe in white.
This small, yet perfectly formed crowd symbolises both the collective strength of the growers, and also a totally new Champagne state of mind, perfectly in tune with current trends and new luxury codes.
Not forgetting a nod to the organoleptic quality and style of the wines within the range. The extensive diversity of cru wines, underscored by the skilled mastery of Chief Winemaker Guillaume Roffiaen, brings lightness and freshness to the wines, creating a whole host of unexpected food and wine pairings.